Meet Industry Packing Criteria & Customs Regulations 
Shipments going overseas, straight loads or consolidated must meet the industry packing criteria & customs regulations. Our professional packers & craters perform on-site or in-house services with heat-treated wood that is "HT" stamped.
Whether packing for military specifications, crating for heavy equipment, household goods, or large industrial and commercial shipments, ETC keeps you compliant and helps you protect your investment.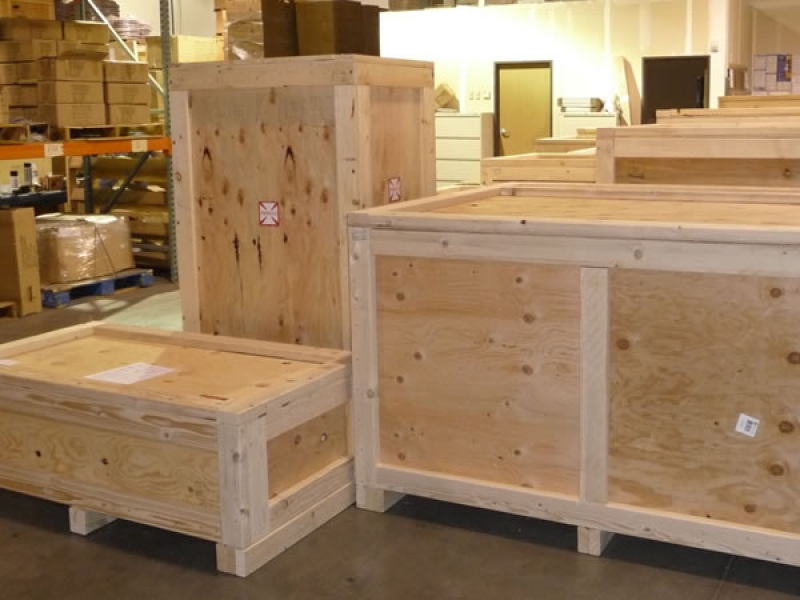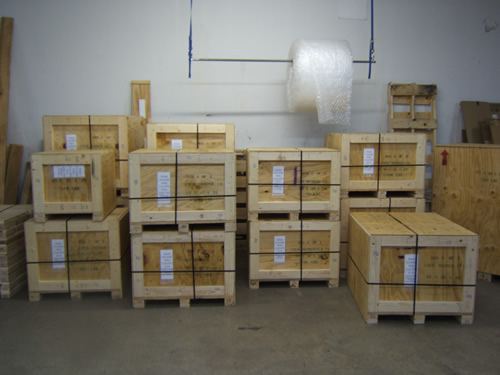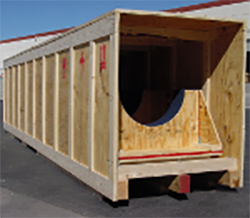 Useful Air Freight Information
Passenger airplane Maximum height: 64 inches
Cargo Airplane Maximum height: 96 inches
To calculate air freight volume L x W x H in inches divided by 166 = weight in pounds
To calculate actual weight in pounds to kilograms divided pounds by 2.2046
Useful Ocean Freight Information
Container Max Weights:
20' – 34,000 lbs (if weight exceeds 34,000 a tri-axle chassis must be used)
40' – 44,000 lbs
Standard container internal dimensions:
20'SD: 19′ 6″ L x 7′ 8″ W x 7′ 9: H (capacity: 1250 CFT.)
40'SD: 39′ 5″ L x 7′ 8″ W x 7′ 9: H (capacity: 2434 CFT.)
40'HQ: 39′ 5″ L x 7′ 8″ W x 8'10" H (Capacity: 2495 CFT.)
Less Than A Container Load (Consolidated ocean cargo):
Ocean Freight minimum – 1 Cubic Meter = 48"x 42"x30"
Standard pallet Sizes = 48"x 40" or 48"x42"