OUR FOCUS
"We are your Warehouse Logistics Solutions" MR6 Business goes beyond the traditional supply chain. We're committed to achieving extraordinary results for our partners, harnessing the full power of technology, exceptional experience, strategic thinking, and a dedicated, synergistic partnership. Our mission is to provide a superior service for all our customers through our responsive on-time handling of warehousing and logistical services for products and or equipment. The Company's founder and associates are highly experienced in the warehousing, distribution, and logistical services for the Export and Import Global Market. Our meticulous approach to your export requirements ensures our customers of a reliable, supportable performance beyond your stated requirements. We also handle the distribution of imported goods in the United States. MR6 Business' team possesses the necessary capabilities for a wide range of logistical services and has consistently maintained a high level of service. More than a supply chain. We are your warehouse logistics solutions in Miami, FL. Excellence is the foundation our company is built on; commitment is the structure in which we live. We combine the flexibility you need with the service you deserve.
Bonded Warehousing
While the goods are in the bonded warehouse, they may, under supervision by the customs authority, be manipulated by cleaning, sorting, repacking, or otherwise changing their condition by processes that do not amount to manufacturing. After manipulation, and within the warehousing period, the goods may be exported without the payment of duty…
3PL
We Specialize in designing efficient and cost effective logistics solutions customized to client's specific needs. This allows you to focus on core competencies and receive a logistical advantage over the competition through the use of International 3PL's professional third party logistics services…
Alcohol and Tobacco Tax and Trade Bureau – Licensed
If your company intends to store exported tobacco products within the United States, you may be required to obtain a federal permit.
SHORT TERM, LONG TERM SOLUTIONS
MR6 Business Complex is strategically located less than 11 miles from Miami International Airport and only 13 miles from Port of Miami is catered to handle all your neutral public warehouse needs. Flex Space solutions for Short Term and Long Term Storage…
ABOUT MR6 BUSINESS
MR6 Business is a full service warehousing and distribution company, specializing in the handling of import and export cargo by air and by ocean. For our clients with warehousing and distribution needs, we offer many programs that are built to suit their specific requirements.
"We are your Warehouse Logistics Solutions"
Managing all aspects of the supply chain system through an innovative and cost reducing approach with highly trained staff capable of handling the most unique products.
Bonded Warehousing

Our class #3 Public Bonded Distribution area is currently used exclusively for the storage and distribution of imported merchandise coming in from Central America, Far East, South America and China.

ALCOHOL AND TOBACCO TAX AND TRADE BUREAU

MR6 Business can help you obtain all necessary permits to ensure that your company is in compliance with federal, state, and local licensing laws.

3PL

The global 3PL market reached $750 billion in 2014, and grew to $157 billion in the US; demand growth for 3PL services in the US (7.4% YoY) outpaced the growth of the US economy in 2014., As of 2014, 80 percent of all Fortune 500 companies and 96 of the Fortune 100 used some form of 3PL services.

Warehousing

We are strategically located in Miami in order to support any warehousing requirements you may have in the South Florida Area including the local International Airports, Port of Miami and Port Everglades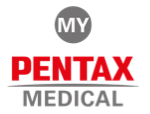 OUR TEAM
Each member of our team is a specialist in his or her field. Together, we make sure you're investing where the best returns are, while building loyalty across every touchpoint.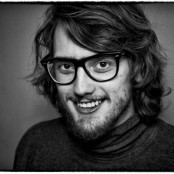 IT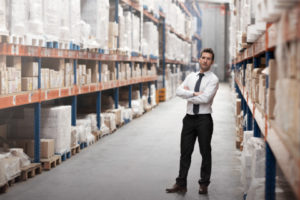 Marcio C Pancha
Vice President – Operations
IT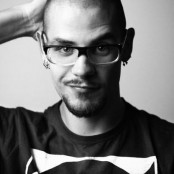 TIMOTHY R KINTON
Director of IT / Account Manager
Technology drives the logistics and supply chain industry. Timothy leads the company's way with the latest technology ideas, a solid infrastructure, and innovative tools to keep our operations efficient.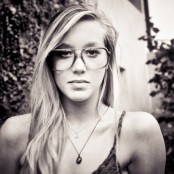 Anne Klein
Customer Services
"MR6 is a great place to work. We all work well together as a team in a positive work environment to meet the goals of our customers with honesty and mutual respect for each other. I enjoy the laid back atmosphere we generally have but yet always put the customer's priorities first. It's also been heartwarming when we have come together and been there for each other during personal triumphs and tribulations like a family."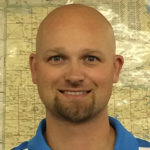 Richard Frank
Regional Sales Director
Bringing 14 years of experience in sales and Technology, Richard enjoys working with both clients and team members. When he came to MR6 Business in June, 2016, he was excited to work in a collaborative environment where everyone works hard to make the clients happy. This strong team environment, along with constant changing technology, allows Richard to continually learn new skills that benefit his client base.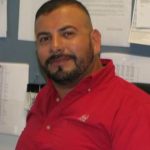 Luiz Hernandes
Logistics & Transportation
"Everyday what drives me is the chance to be creative and help solve any issues that might arise throughout the shipping process. My professional goal is to make a positive impact with my expertise and ethics. Here in MR6 Business, everyone is treated with respect, answers and solutions are provided for every question asked. Over 10 years of experience behind me in logistics and transportation here in Florida. I'm part of the logistics specialists in the MR6 team"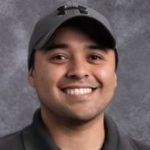 Rui Velasquez
Warehouse Manager
Rui Velasquez is the Warehouse Manager of MR6 Business LLC and oversees more $2.1 million in inventory. Rui's responsibilities for MR6 range from vendor relation and procurement, to receiving and inventory control. Rui's extensive knowledge helps to maintain current product lines for projects and customers while streamlining efficiencies with order fulfillment, staging, and delivery. Education/Certifications: Maxwell System Management Suite, Fork Lift, Hazmat, AB Operations
CONTACT
Please fill out our form to have an expert from MR6 Business start moving you in the right direction.
MR6 BUSINESS COMPLEX
20200 NW 2nd Ave - Miami Gardens, FL, USA - 33169
+1 305 778-6377